Objective: To view a list of all locations assigned to the project.
Things to Consider
User Permissions:
View - FM Handover \ Facilities Management Handover \ Location Management \ Location Listing
Steps:
Select project
Select Locations from the left navigation Panel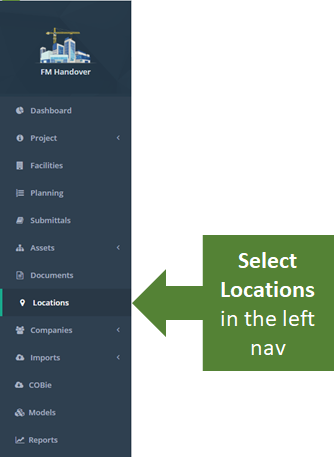 Project Location Listing
The Project Location Listing displays a complete list of a facility's locations that are associated with the project. Depending on the project this list may not include all facility locations.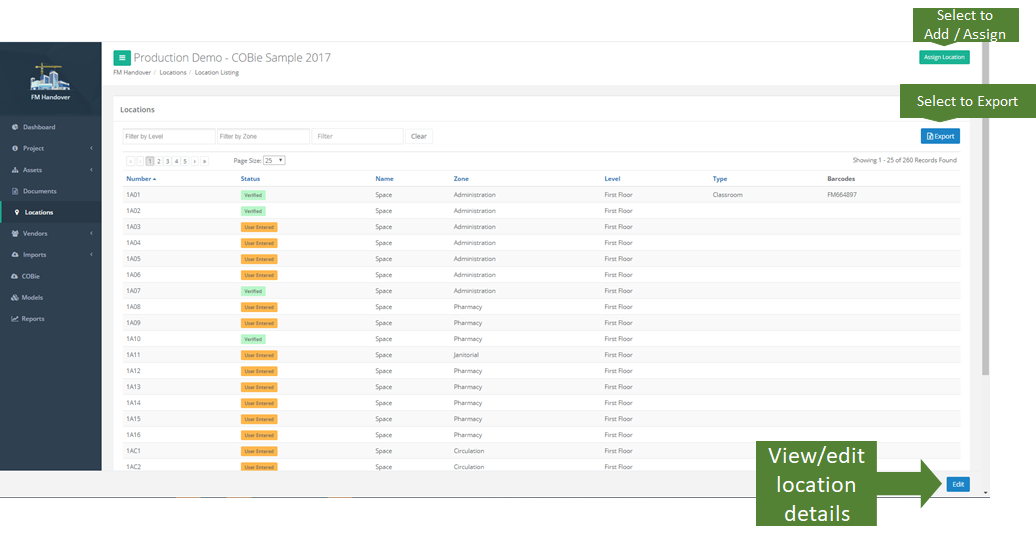 See Also