Objective: To Explain demonstrate Data Template management for Handover Standards.
Data Templates
A Data Template is a named collection of data fields to be included for data collection. One or more data templates can be created then subsequently assigned to an asset type within a given Handover Standard.
Data templates allow the user to configure the data requirements the assign those requirements in bulk to asset types within a specific Handover Standard.

Data Templates are accessed with the Client Handover Standards module in KTrack.

Managing Data Templates:
To edit or create a new Data Template select the Manage button.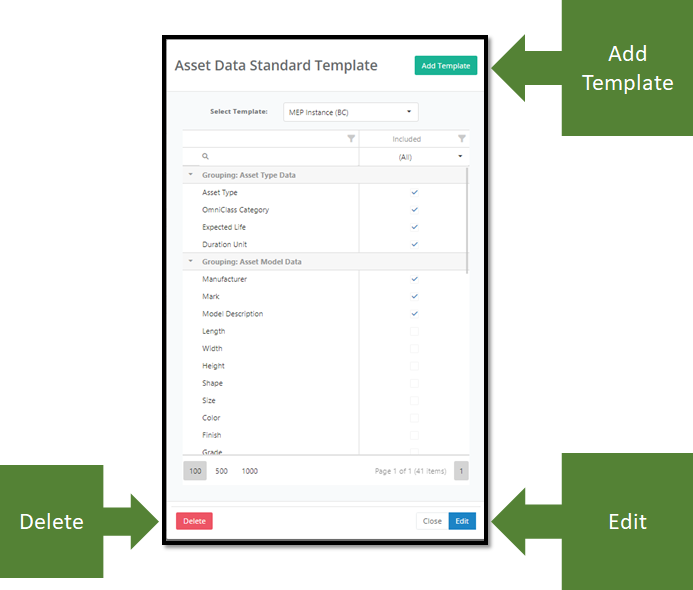 Add Template:
To add a Data Template select the Add Template Button enter a template name, select the fields you want to include and save your template.
Edit Template:
Select the desired template from the Select Template drop down. Then select the Edit Button. Select or Deselect the fields to be included and save the template.
Delete Template:
To Delete a template select the desired template from the Select Template drop down then select the Delete Button.